Thrivent Hall | Appleton, Wisconsin
EVENT POSTPONED (date TBA). Hold on to your tickets! They will be valid for the new date once announced.
Mean Girls will be entertaining spectators with its comical tale of gossip, spectacle, satire and coolness. So, book your tickets now for Tuesday 18th January 2022 at the Thrivent Hall and make sure you are there! Eccentric Janis Sarkisian and Damian Hubbard present the spectators to North Shore High, where they advise of a 'Cautionary Tale' and how the aspirations of teenagers can trigger an unbalanced situation. What will take place when new girl Cady Heron is shoved into the madness of Girl World? Find out for yourself and book your seats now for Tuesday 18th January 2022 at the Thrivent Hall and enjoy the craziness of Mean Girls.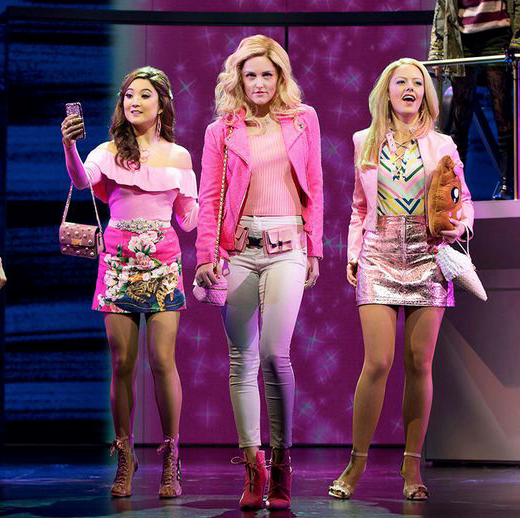 Join the students of North Shore High on Tuesday 18th January 2022 at the Thrivent Hall, Appleton, Wisconsin for the award nominated production Mean Girls. Do not miss your opportunity to see the story of Cady and The Plastics, so secure your tickets without delay. Home-schooled Cady Heron meets The Plastics – queen, Regina George and her followers, Gretchen Wieners and Karen Smith, and her universe is instantly turned upside down. Cady realises the cost of popularity and what is true friendship. Songs such as, 'A Cautionary Tale', 'Revenge Party' and 'Where Do You Belong', enable audiences to experience the stresses of adolescence years with their compelling lyrics and catchy rhythms. Thrivent Hall is a great venue for the drama of Mean Girls to be enjoyed. It's equipment and design all combine to produce a theatre that not only divinely shows the musical, but also grants audiences a stress free visit with its onsite and local facilities. Appleton, Wisconsin is a wonderful place to dine out in with top restaurants and bars, vehicle facilities, public transport and guest houses. Do not overlook Tuesday 18th January 2022 for a show of teenage drama with Mean Girls at the Thrivent Hall and get your tickets before they all sell out.