Thrivent Hall Information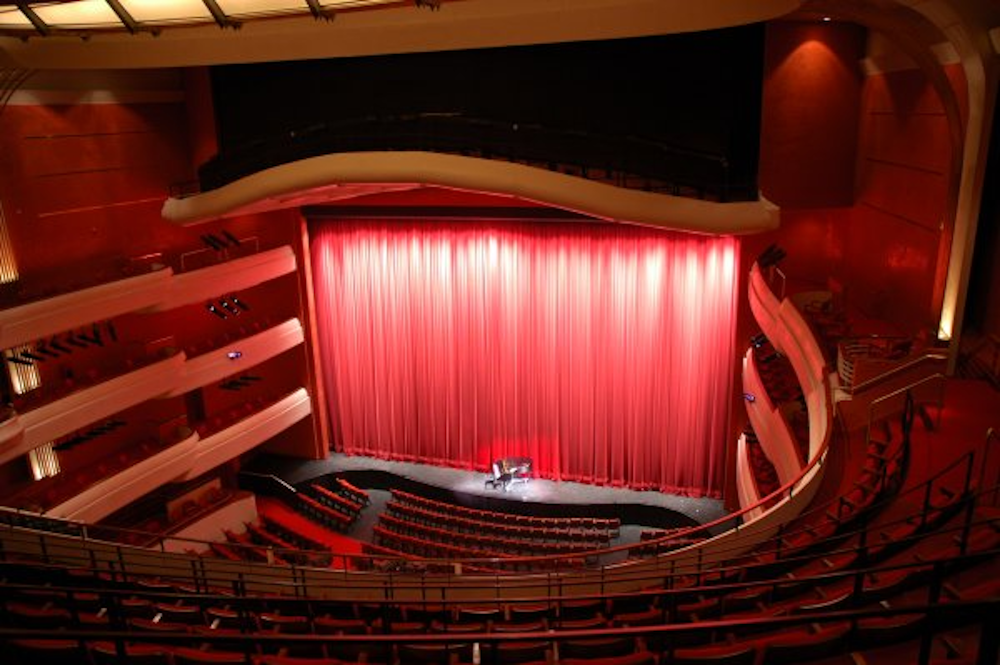 The Thrivent Financial Hall is one part of The Fox Cities Performing Arts Center (PAC) in Appleton, Wisconsin. The center is a dedicated performing arts center that helps revitalize the Appleton downtown area with their commitment to performing arts and arts education programs as well as their resident companies; Broadway Across America, the Thrivent Financial for Lutherans Education Series, the Boldt Arts Alive! Series, and the Fox Valley Symphony. The venue has also played host to Wisconsin premieres of popular Broadway blockbuster hits, such as Disney's The Lion King, The Producers, Wicked, and Jersy Boys, Billy Elliot, Les Miserables, and Kinky Boots. Ever since it's the center opening in 2002, it has also seen important personages including President George W. Bush delivering a speech at the venue during a campaign stop on March 30, 2004.
The venue's funding came about thanks, in part, to the Aid Association for Lutherans, now Thrivent Financial for Lutherans, for a total of $10 million, which is the largest philanthropic corporate gift in the history of the Fox Cities. The board of directors and volunteer fundraisers also raised $45 million in private contributions from over 2,500 residents and businesses to help make the dream venue come to life. Toronto-based Zeidler Partnership Architects were hired to design the center and ground was broken by O.J. Boldt Construction Company in May 2000. The venue was completed and opened to the public on November 25, 2002.
The Center has several facilities within its campus that serve the Appleton art community. These venues include:
Thrivent Financial Hall – a 40-foot proscenium that separates a 5,000 square foot stage (Wisconsin's second-largest). The 2,100 seat theatre is designed so that no seat is further than 108 feet from the stage giving the venue a warm and intimate feel to any on-stage production on any particular evening.


Kimberly-Clark Theater. A 4,160-square-foot flexible black-box space with retractable seating and a portable stage platform. This venue offers 450 seats and is often used for receptions, banquets, lectures, and smaller and more intimate musical or theatrical presentations.


Founders Room. A private room located off the Dress Circle lobby that is designed for smaller meetings or receptions of up to 75 people.


Entrance 21. A private lounge located on the Dress Circle level that is often used for small gathering intermissions and pre-performance events during larger events at the Center.
The venue's several lounges, rooms, and theatres are all designed to accommodate a variety of purposes and needs in the community, making this an ideal venue that production companies look at first whenever their shows come to Wisconsin. It also services the local community of Wisconsin, making it as much a part of Appleton as any of their older traditional buildings and facilities.
See the links below for more information on the Thrivent Financial Hall At Fox Cities Performing Arts Center:
Thrivent Hall Parking:
Find out more about parking at the Thrivent Hall.
Ticket Policies:
Read about our ticket guarantees and strict ticket verification policies.
Thrivent Hall Seating Chart:
View the Thrivent Financial Hall At Fox Cities Performing Arts Center seating chart and read seating information.